Phil Castillo - 28/10/2021
Do you love playing multiplayer horror games? It's time to play The Tabung! Here, you're out camping but your friend goes missing. It's up to you to find him now!
There are plenty of scary horror games you can play now. We love to play these games since they provide terror and exciting moments that we can't get anywhere else. But it's even more fun playing these games with friends and other people which is why there are plenty of multiplayer horror games now. The Tabung is a fun horror multiplayer game that will test the limits of your courage. Here, you can play alone or with your friends or random people!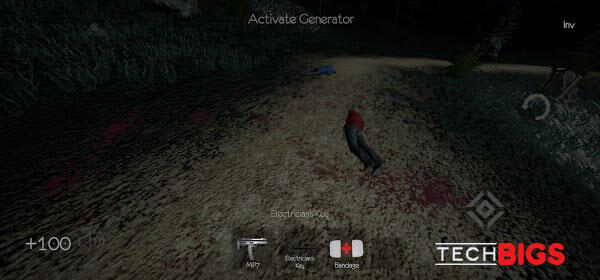 Produced by Felix Filip / F²Games, this game starts of with you and your friends camping in an abandoned site. But suddenly, your friend goes missing and you can't contact the police since there's no signal. It's up to you and your friends now to restart the tower signal that's far from your camp. You must then do everything you can to collect various keys, maps, weapons and other things to protect yourself. But above all things, you must avoid Tabung!
Camping Gone Wrong
A lot of people love to go camping on different places such as the woods, beaches, farms and the outdoors. There's something so satisfying about being able to sleep outside without the comforts of our home. We usually camp when we go on school field trips or when we're exploring nature. But as much as it's fun to camp around, there are many dangerous things that can happen as well. There are many dangerous animals, natural elements and other things that can endanger people when camping.
But in The Tabung, you'll not face any of these normal dangers. Instead, you'll be on an abandoned campsite where you must find a way to restart the signal tower. This is because your friend has gone missing without a trace so you can't call for help. Now, you must find a way to go to the tower by unlocking doors, going through many obstacles and arming yourself. If you're asking why, that's because there's a mysterious being lurking around in here called Tabung!
Whatever you do, you should avoid confrontation with this being as it can devour you instantly. Do you still dare to play this game?
The Tabung Features
There have been many scary games published on the market over the years. But The Tabung is a coop horror game that you can enjoy right now.
Coop Horror Game – It's fair to say that horror games aren't as popular as shooting or racing games. Although there are a good number of people who enjoy the genre, there's not many multiplayer games around it. But that all changes now as more and more developers are taking notice of the demand. Now, you can enjoy the genre with others and enjoy a unique gameplay. In The Tabung, you can enjoy a multiplayer horror game filled with challenging obstacles!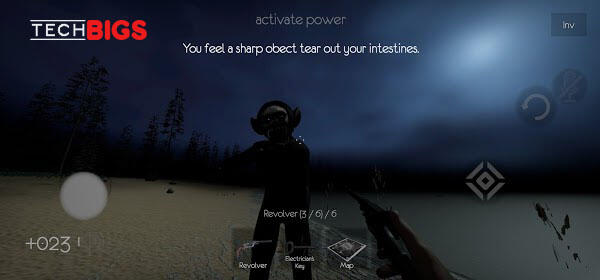 Imagine when you're having a good time camping. But all of a sudden, your friend goes missing and now it's up to you and others to restore the signal tower. But things have become complicated since you'll need to activate the power switches, collect resources and avoid Tabung! Yes, there's a mysterious and scary being that roam around the campsite ready to devour you at any moment. Here, you can play alone or with the help of others!
Complete Tasks – Similar to Specimen Zero and The Dark Pursuer, this game lets you complete tasks in order to complete the main goal. But instead of escaping the place, your main goal here is to rescue your friend and you can only do that by restarting the signal tower. But to get there, you'll have to complete a series of tasks that are difficult in themselves. You'll first need to activate the power switches, find keys to get to different places, arm yourself with weapons and power the generator.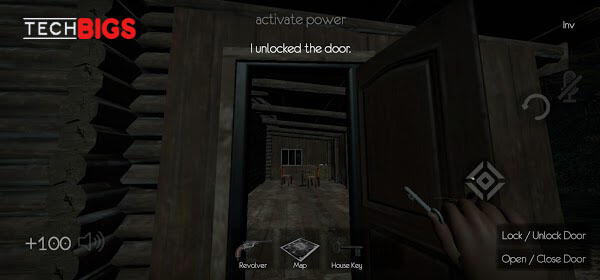 Pickup tools – But of course, this is a horror game so everything isn't as simple as you might think. You still need to avoid confrontations with Tabung which is a scary and mysterious being! This monster looks like a deformed Teletubby that will do anything to scare you. There are no other enemies here except this monster. So, you'll need to arm yourself with guns that are scattered all over the place here. Then, you'll also need to pick up maps, bandages, and guns!
Single player or Multiplayer – You can play The Tabung by yourself if you're brave enough. But we recommend you try the multiplayer. Here, you can play with up to 32 people who will each help each other complete the main goal.
Skins and voice chat – There are lots of skins available here. And you can also communicate via voice chat.
Download The Tabung Mod APK – Latest version
If you have no fear over strange beings, download The Tabung now and complete the goal!