Billy Gray - 28/10/2021
Download Street Racing HD APK – latest version – Free for Android and race to your limits in this realistic racing game! Can you outmaneuver others and come out on top?
Racing games have been around long before mobile gaming was prevalent. People love racing games such as the Need for Speed series which has spawned countless games over the years. And not just in PC but in mobile as well, they are dominating. However, there are other racing games that are flying over the radar right now.
One of which is Street Racing HD developed by Ivy. This racing game has reached more than 1 million downloads in the Google Play Store alone! So, what makes this game so unique? None specifically but the game does everything exceptionally well. Expect an enjoyable and challenging racing experience with this game. Read on for more!
What is Street Racing HD?
Racing games are always a popular genre no matter the time. They're one of the main genres people look for especially in mobile gaming. That's why countless mobile games about racing have been released and countless more will be created in the future.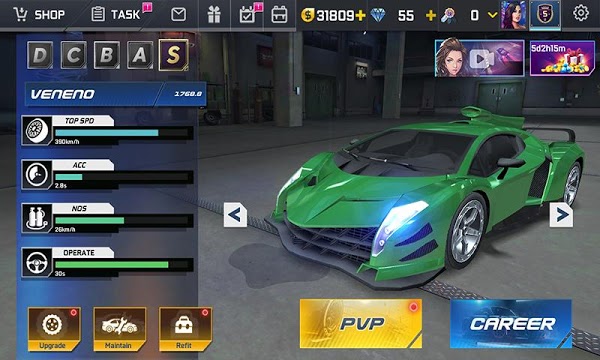 But for this article, we're talking about Street Racing HD. This racing game is everything you've ever wanted a racing game to be. If you've played the Need for Speed games, then you'll surely love this one. The game style is similar but Street Racing HD adds some features that you can't elsewhere. In here, there's a driver ranking system. You start at the bottom at rank D. Then as you win more racing matches, you get to raise your rank as well. You'll also have the ability to upgrade or unlock newer and faster cars. Race in different environments in this adrenaline-pumping racing game!
Features of Street Racing HD
Street Racing HD brings a lot of old and new elements to the table. It's got a lot of features that you would expect a popular racing game to have. Here are the features:
Cars – The main stars of Street Racing HD are the gorgeous cars. In this game, you can own more than 30 incredible cars! Then, you can also upgrade your car as you win matches to keep up with the competition. Aside from that, you can also customize the paint, tail and license plate! Show off your personality by owning your car and being the best out there on the road.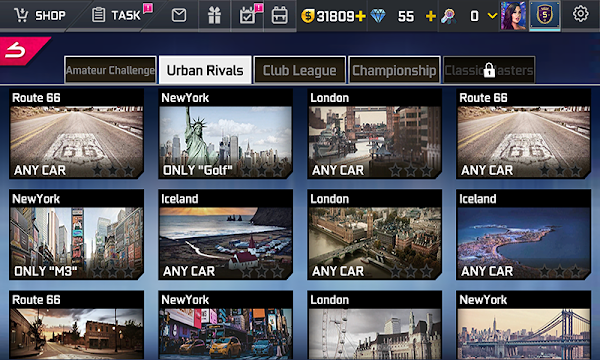 Game Modes – The true wonder of a racing game lies in the competitions. In Street Racing HD, you can race against the very best in the world in 1v1 matches. But there's also the classic game mode where you're going to race against AIs to try and complete the challenges. Overall, you'll never run out of challenges in Street Racing HD as there are plenty of things to do. There's also the asynchronous game where you'll chase the opponent's ghost car so you can try to win over it.
Gameplay – As mentioned earlier, the gameplay of Street Racing HD is similar to the Need for Speed series. It's realistic and it features a nitro system as well. In this game, you can also drift to make your run time faster. All in all, everything is made with enjoyment in mind.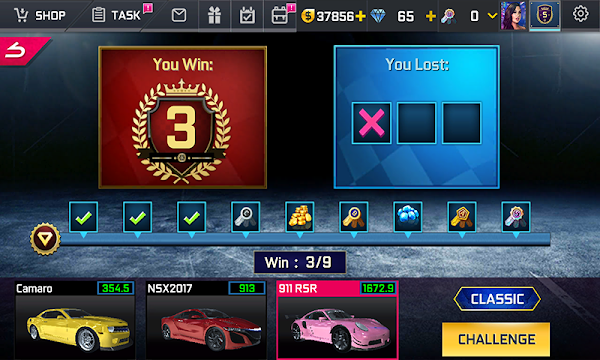 Graphics – Street Racing HD doesn't disappoint in the graphics department. They've clearly indicated in the title that this game is HD so you better take their word for it. And it's true, the game features high definition 3D elements especially the cars.
Controls – As with any racing game you can choose your control scheme in Street Racing HD as well. You can tilt the screen or you can choose to tap the left and right buttons to move sideways.
Street Racing HD APK for Free
Street Racing HD is a cool game that allows you to race against the very best in the world. If you want to instantly unlock all the cars, just download now!