Phil Castillo - 26/10/2021
Download Messenger Lite APK Latest Version free for Android. Enjoy the Facebook messaging app with a lighter and data saving mode than the original.
Do we even need to explain what this app is? IF you are unfamiliar with Facebook, you must live under a rock. Facebook is the most popular social media app in the entire world right now. So, it would make sense for the most popular social media to also come with a separate messaging application.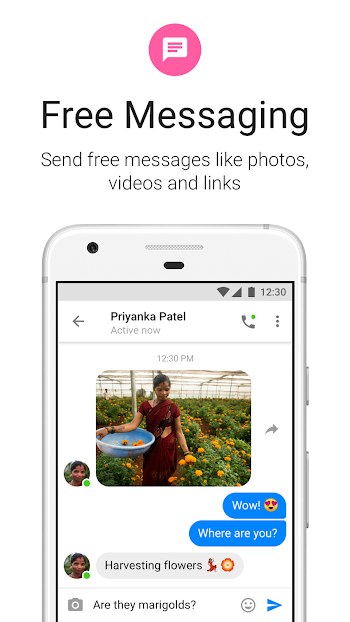 As such, this version of the messenger is used for more conservative purposes. You can choose use the Lite rendition if you need to save mobile data and power for your Android.
Benefits and Differences Between Version
The benefits of the Facebook Messenger Lit version over the original are great and worth the install. There are a few reasons to download this version instead, and we've listed them here for you to view.
Check the various benefits out here:
First, the application installs in an instant! Way faster than the original Facebook Messenger. In fact, with a file size of only 10mb, you could have already finished installing the app by the tie you've read this sentence. Second, you can save a ton of mobile data when picking this rendition of FB. Every action runs smooth and fast with no issues. Best of all, your using less than half the amount of data the original version would have taken from your mobile device.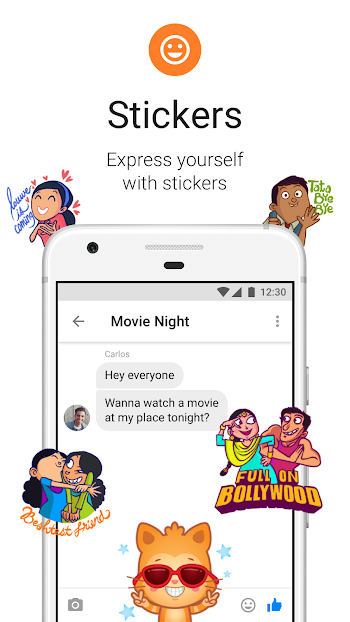 Last, no matter the location or speed of your connection, the app can still run quickly. We recommended keeping both versions of the FB messaging service. This is definitely the version to use to conserve data or when you have a poor internet connection.
Additional features
Here are a few extra features to look out for when using the application:
You can contact with anyone from your Facebook, Facebook Lite and, Messenger apps. Your contacts, friends, and even previous messages are all saved and transferred over to this lite version. You can still view whenever your friends are online and active. That is, if they allow for those certain permissions on their account. Chat with people in various ways. You can either chat one-on-one or even create a group chat. Send photos and various links or gifs. You can even use stickers to further express your personality. Additionally, voice and video calls aren't left out from this version. You can call anyone in your contacts and friends list or even strangers. As long as they are available from FB and Messenger, then the lite version can achieve a call.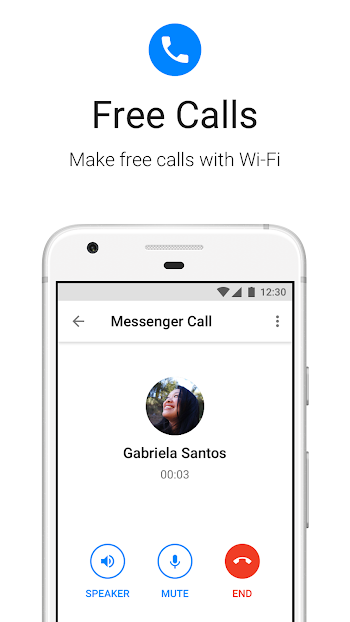 What is an APK
You may have also asked what an APK may be. An APK file is short for an Android Application Package. They are a compressed file format that is used by Android and Android-based systems as well. The main point of these files is for the distribution of mobile games, application, and more.
Installation Guide
Before downloading any APK version of the app, you'll need to take a few measures first. Make sure to check our installation guide in order to learn more about APK files. If you've never downloaded an APK before, you should definitely check it out.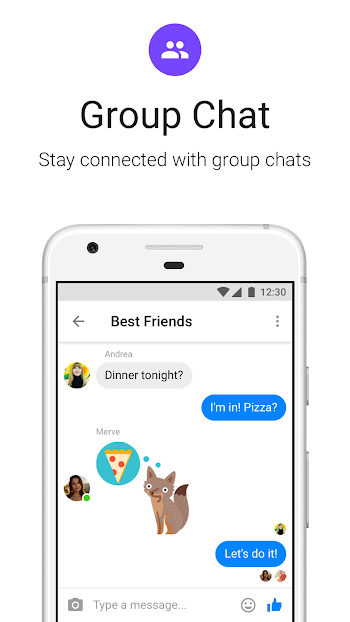 If this isn't your first time, then just make sure you have "Unknown Sources" allowed on your device. Otherwise, you won't be able to download the file for yourself.
Definitely get the Messenger Lite APK free download for Android as the conserved version to your favorite messaging service. To be honest, this application can be more easily accessed and runs faster compared to the original.