Billy Gray - 26/09/2022
Download Fun Run 2 APK – latest version – APK for Android to test your running skills against your clan while having fun doing it!
Running games are one of the most simplistic yet popular games available for mobile today. They are quick, fun and most of all – addictive! Wherever you are, you can just unlock your phone, open Fun Run 2 APK and you're good to go!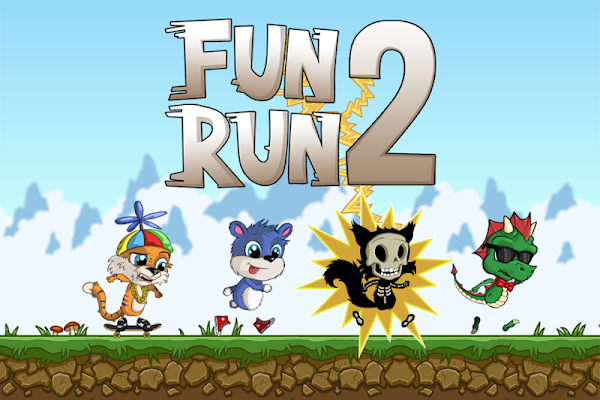 So, what exactly does this game offer? Well, if you're a fan of cute animals and running, you'll definitely love this! Curious to know more? Then, read on below!
Not Your Ordinary Running Game
It's easy to get lost in a sea of boring and mundane games. Get away from that. Meet Fun Run 2. This is one of the most popular and fun games around. This is an online multiplayer game that you can enjoy with your friends and family. With millions of downloads, it's clear to see why this game has become so popular.
Similar to the all to popular Temple Run, Fun Run 2 offers a unique and different gameplay. So, instead of the front and 3D view, you get to play the game in an old-school 2D perspective. But even if it looks old-school, everything in this game is designed to cater to modern players. I mean, just look at the furry and cute characters you can play as! Plus, the background just makes it so inviting to play.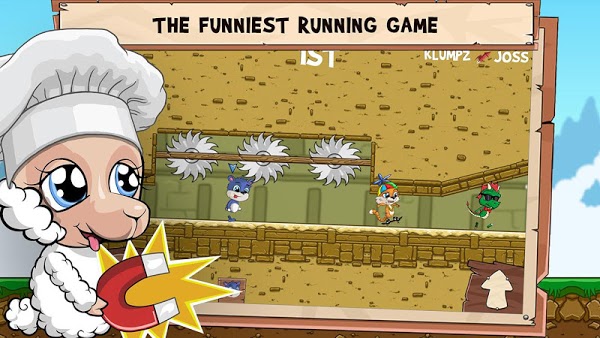 To play, you just need to select a character and then invite your friends and family to try out their luck playing against you. Or you can play against random players all around the world! The goal is simple – outrun your opponents to come out victorious! But before you can do that, you also need to dodge obstacles, avoid the blade, and jump over the bear traps. Not only that but you need to make sure that you block the opponent's path so you can secure total victory! Sounds amusing?
Colorful Cast of Characters
In this game, one of the highlights is the character themselves. Some people just download the game just to play the characters! It's that awesome.
Fun Run 2 offers over 70 animals for you to choose from. You can play as a monkey, a dog or even a dragon! But wait – before you rejoice, not all characters are playable at the start. Just like any other game out there, you need to unlock them using coins or gems.
Advertisement
Simple Controls
A game shines when it strikes the balance of controls between simple and challenging. Fun Run 2 definitely makes the cut!
You'll automatically run so you just need to tap a few things. In the lower right-side of the screen is the jump button. Use this to evade obstacles and overtake opponents.
On the other side of the screen is the power up bar. Once you get power-ups, you'll see their icon in this circle. Just tap it to use it. That's it!
Fun Run 2 Awesome Features
Not yet convinced about the awesomeness of this game? Don't worry, we'll help you with that. Because in this part, we'll discuss the features that makes this game such a hit with everyone! After reading this, we assure you that you'll want to play in no time. With that said, here are the features:
Online Multiplayer
The beauty of these quick and fun games is that they can be enjoyed with everyone anywhere! You can play Fun Run 2 with friends or family while waiting for your food at the restaurant. Or while you're by yourself at the bus stop, you can play with random players around the world. How fun and challenging is that?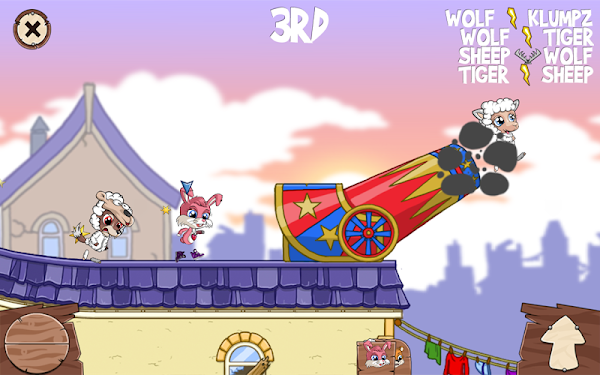 Customize Your Characters
Another feature that will appeal to most people is the ability to customize your character's appearance! When we say customize, you can change their hair style, add hats and glasses and more. You can even add necklaces to make your character extra edgy! You just need to buy them and you're done!
Fun Power-ups Available
If this were a simple game, it won't probably be as popular as it is. But thankfully it's not! Fun Run 2 offers power-ups to help you win. Think of these as temporary advantages for a short period of time. There are lots of cool power-ups you can get such as lightning, magnets, blades, rockets and the ability to teleport!
Advertisement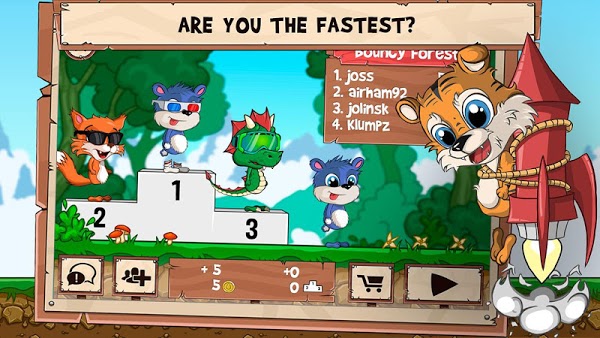 Fun Run 2 Tips to Get Better
This might be a fun and easy game, but we promise you it's more than that. Along the way, you'll encounter challenges. That's why we put together these tips to help you:
Take full advantage of power-ups – By now, you already know that power-ups give you an advantage for a short time. But don't just use them when you pick them up, try to take full advantage of them. As much as possible hit your targets with them. Try to think of the perfect timing to use them so they're not wasted. Remember, your opponents will have power-ups too!
Familiarize yourself with the layout of the levels – Another tip that racers and runners in the real world do is to memorize the track. You should also do this for all the levels. Doing this will allow you to react quickly to evade obstacles and to get ahead of everyone. Having the level's layout imprinted in your mind will become one less thing to worry about. This will allow you to focus on annihilating your opponents and gunning your way to certain victory!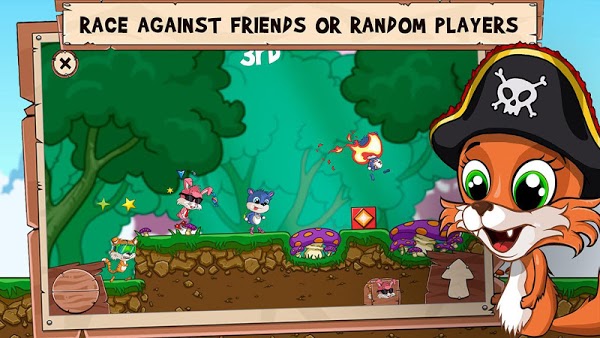 Don't jump too much – Yes, jumping too much can actually slow you down. Doing it just for the sake of jumping isn't going to help you. So, as much as possible, time your jumps and put an interval between them.
Don't use your starting power-up at the start – At the start of the game, every player is given 1 power-up. Don't use them if you don't need to. You'll only put yourself at a disadvantage. Unless your power-up is a shield, then you don't need to rush it.
Fun Run 2 Mod APK – Unlimited money
Tired of collecting coins and not having enough gems to buy new characters and add-ons? Then, download the unlimited money mod now to enjoy all the features of the game.