Phil Castillo - 27/10/2021
Download Forge of Empires APK Latest Version free for Android and solve building challenges. You'll be required to build a city that highlights ancient culture and the modern era.
This is a unique game that gives you exceptional challenges. During your building escapade, you'll experience rich history ranging from the Stone Age era to the technologically-advanced period.
The game was released in 2012 by InnoGames and it instantly becomes a hit strategic online game. The success can be attributed to its attractive graphics and mind-provoking challenges.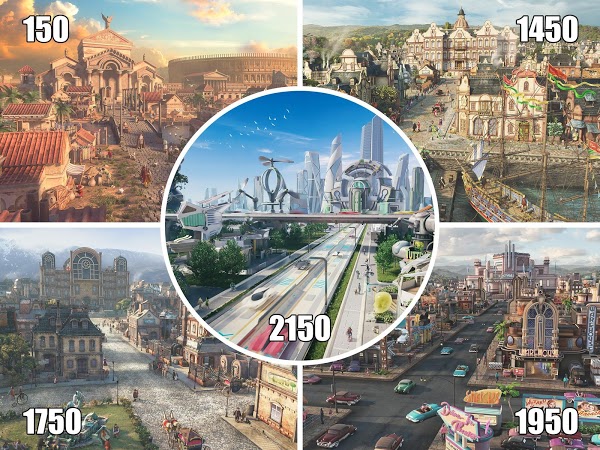 The strategy game challenges you to explore advanced technology and develop contemporary and unique buildings. This way, you can be sure that you'll have a metropolis like no other.
If you want to enjoy the entire building experience from the comfort of your home, then you should download Forge of Empires for Android latest version.
How to Play Forge of Empires
This game has a simple gameplay that requires strategy and persistence to succeed. Your primary objective will be a phenomenal city that epitomizes various cultures –starting from the Stone Age to the modern world.
The game begins in the Stone Age period (more than 5000 years ago). You'll be the leader of a village that consists of a few traditional huts. Ensure that you transform the village into a big city with modern-day infrastructure.
All the building action will be online! Yes, you'll be able to travel through history as you make buildings that remind you of the previous era.
In the game, you'll be required to lead your people! You must showcase your leadership skills as you try to harness their energy towards the noble course of building a unique city that's rich in culture.
Unique Features of the Game
Track Every Development in the City.
You'll be cognizant of every change that occurs in the city from the Stone Age to the modern world.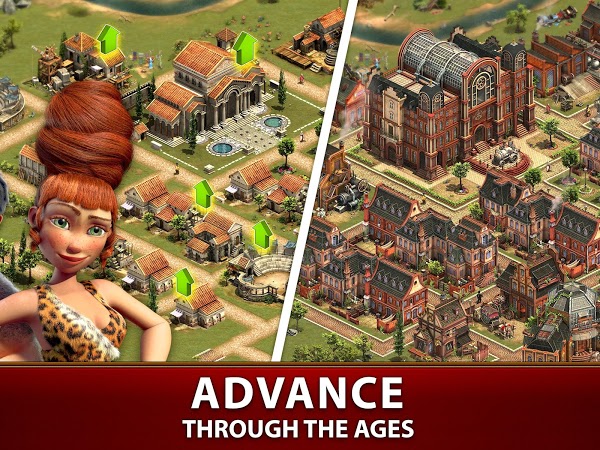 Choose Your Role.
In this game, you can become the ruler of the city and foster peace and unity. Alternatively, you can choose to become an invader with ruthless attributes. If you choose the latter, you will terrorize your neighbors to earn points.
Expand Your Empire.
Since you want to develop your city, it'll be necessary to capture the neighboring towns. This way, you can be sure that you'll get space and resources that you require to advance your gameplay.
Offline Game Development.
After you close your browser, your empire will continue to produce troops and other resources that you need to expand your city. Interestingly, you'll be able to use these treasures once you get back online.
Resolve Conflicts Amicably.
In the game, you'll be required to find solutions to any form of conflict in your city. You will have turn-based strategic battles with hexagonal cells for this purpose.
Unique 3D Graphics and Superior Sound System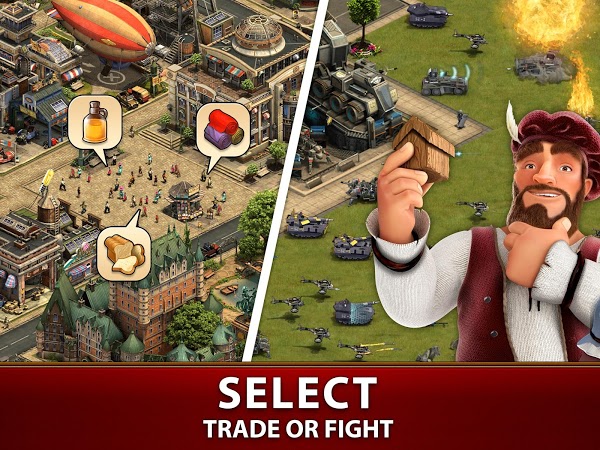 The game has 3D graphics that emphasize every element/feature of the game. Its topnotch sound systems will keep you entertained throughout the gameplay.
Download Forge of Empires APK for Free - Latest version