Phil Castillo - 04/11/2022
Download Curvy Punch Mod APK Latest Version free for Android. Play a whacky and exciting 3D boxing game with some funny and ridiculous physics.
Fun 3D boxing for all ages: Download Curvy Punch 3D for Android now to experience a fun and whacky boxing themed game for mobile devices. Stretch your arms to never-before seen lengths, just to throw the perfect punch.
How to Play Curvy Punch
The objective is to beat the snot out of your opponents. Extend your punches and watch them stretch right into their faces. Drop their health to zero to claim victory.
Winning will award you with the currency, coins. You can use these coins to further improve on the stats of your boxer. These stats will determine just how strong, sturdy, and flexible you'll be in battle.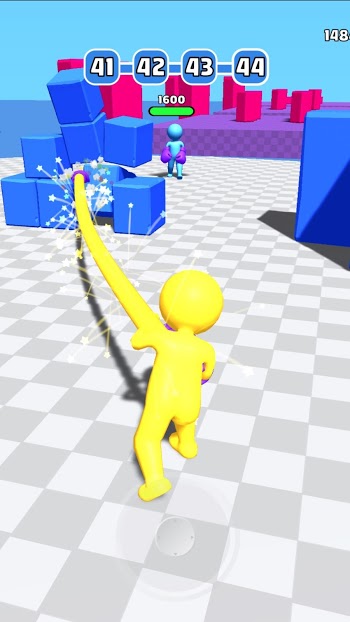 That being said, here are the three different stats you can increase in-game:
Strength: This stat obviously determines the power behind each of your punches. The more strength, the harder your hits will become.
Health: As expected, your health will decide just how sturdy your boxer is. Without any health upgrades, you character will faint in just a few light taps. So, make sure to keep a decent health stat at all times to survive longer.
Advertisement
Stretch: Last, the stretch stat directly correlates to your punching distance. How much ground can one punch cover? Make sure to keep this stat high, if you want to strike your opponents before they can even reach you.
Focus on working on these three stats, depending on your own fighting style. Would you prefer a tank who dishes out tons of damage while taking hits? Or would you want a glass cannon that can knock an opponent out in one punch from any distance, but would lose in a single hit? In the end, it's up to you to decide how you want to fight.
Controls of the boxing game
The controls are also simple. Tapping around the screen will have your boxer move in that specific direction. And, once you're ready to throw a punch, swipe upwards. Swiping will unleash a stretchy jab from any distance, directly in front of you.
Graphics
Curvy Punch 3D for Android also looks pretty good. The boxing game is shown from a third-person view. You'll always see from the behind perspective of your boxer.
Additionally, the simple 3D graphics keep the game refreshing for all ages. The game doesn't look too realistic to lose the attention of younger players. And vice versa, the simple details aren't a turn off for older players either.
Advertisement
The arm animations are also pretty whacky. If the game were realistic, the elasticity of the boxers' arms would be unsettling, to say the least. That's where the art style and 3D direction shines the most – while your boxer is in action.
All-in-all, the game does a good job with its visual presentation. It isn't anything special, but it gets the job done.
Curvy Punch 3D Mod APK Free Download
Get the Curvy Punch Mod APK latest version for Android to get a few simple benefits aside from the usual features. This is to improve your gameplay experience, and have a few shortcuts implemented.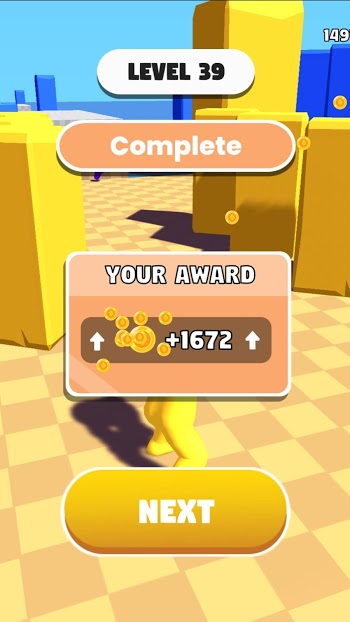 With that being said, you can have the following features included from the modified version:
With these, you can instantly level up with all the coins you'll ever need. Download this superior version for your Android device now!