Ebony Lowe - 18/11/2021
Download Beat Street Mod APK Latest Version free for Android. Enjoy a fun and addicting side-scrolling, action beat 'em up game.
Download Beat Street for Android and take rodent mafia and gangsters in the streets of Tokyo. Enjoy this all-out beat 'em up game for your mobile!
Starting Off in Beat Street
You will start Beat Street as Lee. The intern to a martial arts sensei. Lee is out to protect the city from the likes of gang members. These terrorists are wreaking havoc all across Tokyo, and it's up to Lee to stop them.
Controls
Here's the best part about the Beat Street – the controls. You would expect a beat 'em up game to have a plethora of different actions and controls tied to different commands. Well guess what, that is the exact opposite case here! In fact, you'll only need one finger to play the game!
Every action is done with simple taps of your screen. Moving your character can be performed by tapping in the area you wish to move. Likewise, you can attack by constantly tapping on the screen. Additionally, when close enough to an opponent, tapping and holding the screen will have you grab onto your target. The character will constantly attack the held target, until you swipe the screen to throw them away.
And that's all there is to the controls. Nothing is overly complicated, everything is simplified for ease of access. Even a toddler could learn the game in a matter of minutes.
Once you fill up your blue meter to the fullest, you will unlock your special ability. This will completely decimate anything and anyone that happens to get in your way.
Some Extra Beat Street Features
First, would definitely be the simple touch controls of the game. This is a no-brainer benefit.
Second, the story. You'll play through an interesting and immersive story, while beating up nasty thugs along the way.
You can also unlock many different fighters. Each of these characters will have their own unique styles of fighting and skills.
The pixelated art reminds you of old style GBA graphics. We will get into more detail regarding this later.
The music is also quite retro.
Graphics & Music
Now, about the visuals…The graphics are reminiscent of a Gameboy advance title you would see back in the early 2000s. This brings a sense of nostalgia to older players. However, younger players might be turned off by these 2D graphics.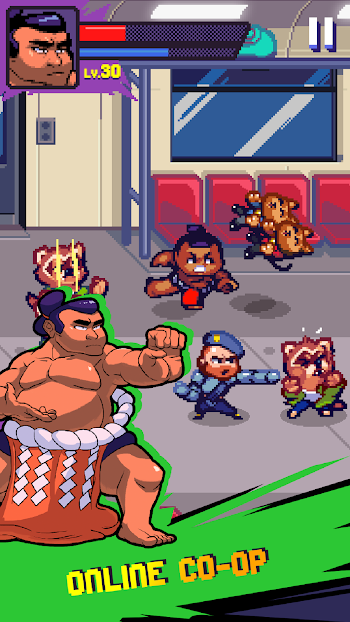 Nonetheless, it may be hit or miss, but the gameplay is still what most come for. And the beat 'em up aspect of the game more than makes up for any issues anyone may have regarding graphics.
The same can be said about the music. It seems like Beat Street was created with older players in mind. Hence, the overabundance of older styles and characteristics of video gaming from the early to middle 2000s.
Beat Street Mod APK Free Download
Don't forget about the modified version of the APK file. With the Beat Street Mod APK latest version, you can also enjoy a few extra features to keep yourself playing for even longer.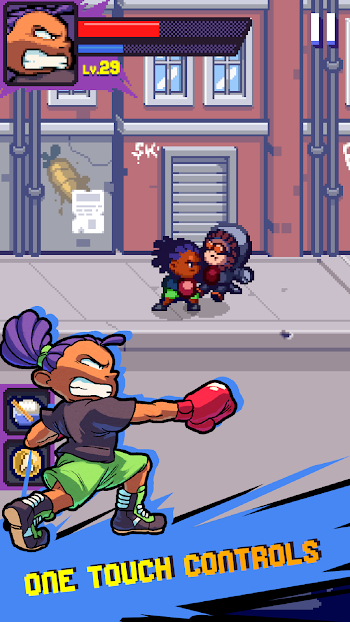 With these, you'll be set for the entire game. Enjoy hours on end of rodent roasting and gangster bashing fun. Nobody is a threat, when you have these extra features on your side.
With that being said, go ahead and download Beat Street Mod APK for Android now!