Billy Gray - 25/10/2021
Download Age of Apes APK – latest version – Free for Android and manage your squad of monkeys! Lead them to victory as you get more bananas and extend your base!
Strategy games are dime a dozen in the mobile gaming world. There have been many successful ones in this genre most notably, Clash of Clans and similar ones. These games are always popular because they go so much in-depth and are so addictive.
One of the most promising games in this genre is Age of Apes. The game was developed by tap4fun and has gotten more than half a million downloads in Google Play Store. In the world of this game, the humans have gone extinct and only the monkeys remain. But the only problem is that the world is running out of bananas! You must fight against other hordes of monkeys to be the first to explore the galaxy! Can you do it?
What is Age of Apes?
Imagine a world where the humans have gone and only the apes have remained? There would be chaos as they scramble through the remaining bananas, right? That's exactly the premise of Age of Apes. In this world, you need to fight other hordes of monkeys to be the ones to reach the space first.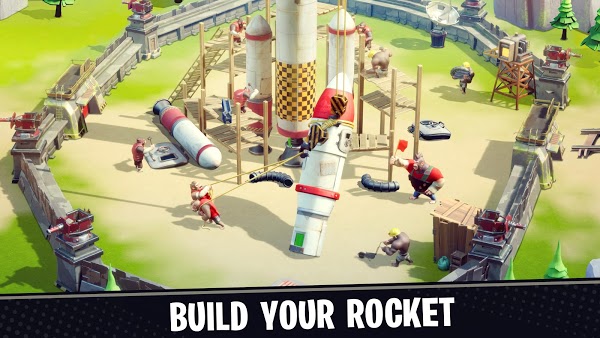 Manage and build your outpost. Recruit powerful monkeys and equip them to fight powerful hordes of other monkeys! You need to protect and lead convoys of precious resources so you can launch your rockets. Here, you can fight against other players worldwide! It's going to be bananas but you need to properly strategize to win. There are a lot to take in especially for beginners but you need to do it for the sake of bananas!
Features of Age of Apes
Strategy games are everywhere nowadays. They may seem simple at first but they involve a lot of thinking and experimenting. If you're one of those people who love to do this, then Age of Apes is for you. Here are its features:
Cooperate – At the start of the game in Age of Apes, you'll be asked to choose from one of the 6 legendary ape hordes! Each of them is unique and they present unique specialties that are ideal for certain things. The hordes include the Brutal Shooters, Chaotic Gunners, Wicked Aristocrats, Expert Bombers, and Cold Mechanics! Each of these have their own personality traits and their unique specialties. It's completely up to you on what squad you're going to join. But make sure that you lead your army to victory!
Build your army and outpost – The main objective of this game is to explore the outer space in search for a new home filled with bananas! To do this, you must compete with other hordes of monkeys who're trying to do the same. Build your outpost by hijacking convoys of the resources of other Hordes. And develop your outpost by building different buildings and items! But most importantly, you need to recruit a lot of monkeys to strengthen your army!
Explore the outer space – Since the humans have been extinct, it's up to the monkeys to go to the outer space in search for food and shelter. To do this, you must protect and lead convoys of precious resources to power up your rocket. Fight monkeys from other Hordes and participate in massive PvP battles. But most importantly, you need to use strategies in order to survive the animalistic world!
Funny and realistic graphics – The graphics of Age of Apes is similar to other games such as Clash of Clans. In here, you will play using the top view so you can oversee all the operations. Overall, the characters, buildings and surroundings are designed very well.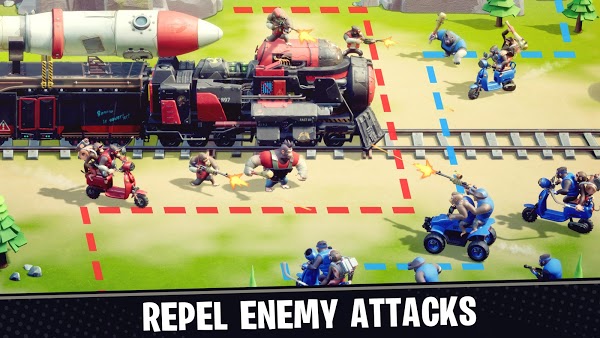 Communicate – In here, you can also plan strategies with your allies! Using the unique social system, plan hijacks and more. You can also watch the in-game TV news channel for real time coverage of game events!
Download Age of Apes APK – Latest version
Age of Apes is an over the top monkey strategy game that will make you go bananas! Download the latest version now.